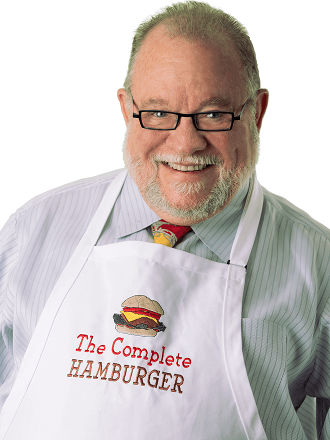 Ronald L. McDonald
Who is Ronald L. McDonald?
Ronald L. McDonald is an Author, Businessman, Entrepreneur, Historian and award winning Chef. He has a passion for research and learning about all types of subjects and has carried that passion with him throughout his 70 years of living.
As a proud member of Mensa he has the opportunity to meet with and work with some of the World's most educated and intelligent people covering a wide variety of subjects.
He has applied that learning to creating one of the major collections of internet domains in the world covering hundreds of niche subjects.
Growing Up a McDonald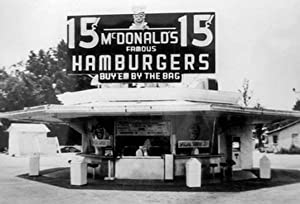 Ronald's youth was a daily adventure.
His father was a businessman with interests in Florida. His grandmother and mentor was a tenacious business woman during a time when women rarely owned businesses.
Ronald comes from a distinguished family that founded the McDonald's Hamburger chain and taught him the importance of hard work and diligent study habits.
He explores the fascinating history of McDonald's restaurants in his book, The Complete Hamburger.
Hobbies and Interests
Travel
His travel to all of the continental United States and over 60 countries (many like Yugoslavia and Czechoslovakia have split into multiple countries) has allowed him to experience life as few have the opportunity to.
This exposure to many peoples and cultures is the foundation for his remarkable insight into many unique topics he writes about in his books and articles.
Cooking
An award winning chef, he has a passion with all things related to food and beverages.
The Complete Hamburger includes some of Ronald's favorite hamburger recipes.
Business
As a businessman he strives to continually improve his knowledge concerning the growth of business and industries.
Ronald has owned a wide variety of business from Oil Production to Restaurants and Franchising. From Real Estate and Construction to Manufacturing and Publishing and all adding to his quest for education and understanding.
The Arts
As a musician and artist Ronald enjoys a wide variety of art forms and music and works toward better understanding of the principals involved.
Sports
And as a sportsman he carries a passion for all things outdoors and in nature giving him a strong perspective of the world as a whole.
Ronald studies and appreciates arcane martial arts. He wrote History of African Martial Arts after a year of study and practice.
The graceful and flowing movements of aïkido inspired him to write History and Philosophy of Aïkido. Some of his research includes verbal histories, starting from the ninth century.
Writing
Ronald's writing style and communication skills are all reflected in this lifetime of experience that he shares with others through his work. Learn more about Ronald's books on his Amazon profile.
Questions?
Visit this page to send a personal note to author Ronald L. McDonald.
Sometimes he writes articles and answers questions on LinkedIn.
Ronald also visits Twitter occasionally. But he does not have a blue check mark. Does he need one?